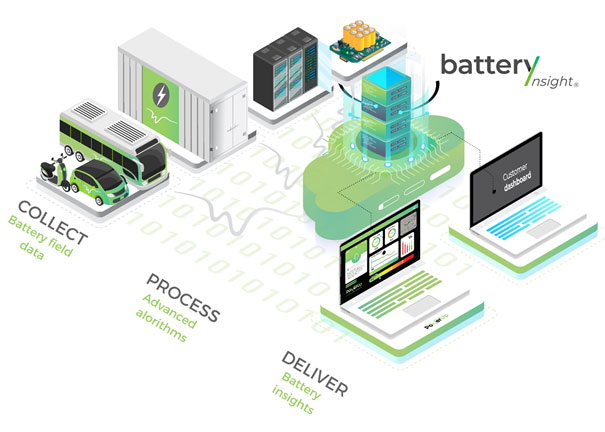 Founded in 2017, PowerUp develops advanced battery analytics solutions that ensure a safe and reliable usage of batteries.
From the data generated by the Battery Management System (BMS), the algorithms designed by PowerUp generate key indicators (State of Health, SoH – safety – State of Safety, SoS – and performance -State of Charge, SoC, and Remaining Useful Lifetime, RUL) allow to prevent critical issues, as well as maximize batteries performance and lifetime.
These solutions support all kinds of lithium-ion batteries applications such as Energy Storage Systems, Electric Mobility or Backup Applications.
This technology is based on more than 15 years of research, including 10 years at CEA-LITEN, and supported by more than 10 patents that related to battery degradation and ageing mechanisms diagnosis.
Contact:
✦ contact@powerup-technology.com ✉
Website: https://powerup-technology.com/