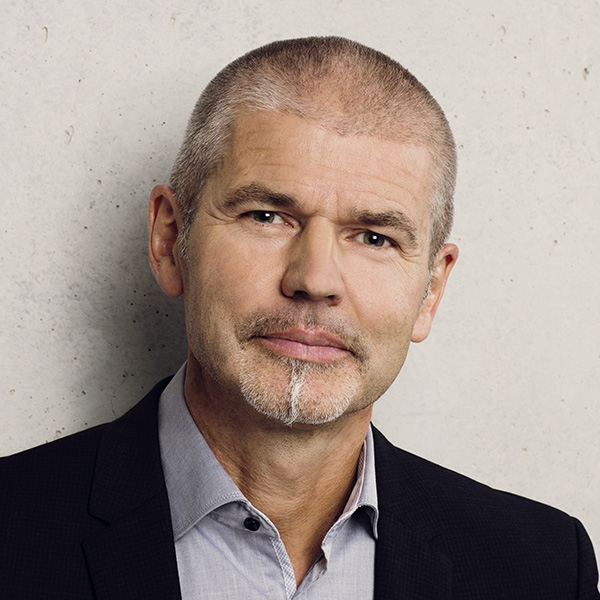 Oliver GUTFLEISCH
TU Darmstad
Advanced magnetic materials for efficient energy, transport and cooling applications
✦ Thursday December, 1st – 16:20
Oliver Gutfleisch is a full Professor for Functional Materials at TU Darmstadt, a scientific consultant at Fraunhofer IWKS Hanau Materials Recycling and Resource Strategies and is running the external Max-Planck Research Group De Magnete at MPI for Iron Research Düsseldorf. His scientific interests include permanent magnets for power applications, solid state energy efficient caloric cooling at room temperature and for hydrogen liquefaction, ferromagnetic shape memory alloys, functional high entropy alloys, magnetic nanoparticles for biomedicine, with emphasis on tailoring structural and chemical properties on the nanoscale. He has published more than 470 papers, was awarded an EU ERC Advanced Grant (Cool Innov), is an IEEE Fellow and is the speaker of the DFG Cooperate Research Center 270 Hysteresis Design of Magnetic Materials for Efficient Energy Conversion.
Oliver Gutfleisch
TU Darmstadt, Material Science, Germany
High performance hard and soft magnets are key components of energy-related technologies, such as direct drive wind turbines and e-mobility. They are also important in robotics and automatization, sensors, actuators, and information technology. The magnetocaloric effect (MCE) is the key for new and disruptive solid state-based refrigeration. Magnetic hysteresis – and its inherent energy product – characterises the performance of all magnetic materials. Despite considerable progress in the modelling, characterisation and synthesis of magnetic materials, hysteresis is a long-studied phenomenon that is still far from being completely understood. Discrepancies between intrinsic and extrinsic magnetic properties remain an open challenge, the so-called Brown´s paradox, and magnets do not operate yet at their physical limits. Basic material requirements, figure of merits, demand and supply, criticality of strategic elements and their recycling are explained for both permanent magnets and magnetocalorics referring to the benchmark materials NdFeB and LaFeSi. New research avenues given by compositionally complex alloys (CCA), where the duality or unusual combinations of functional and mechanical properties can be explored, will be elucidated looking at soft magnetic materials. The search for perfect defects is driving the material and microstructure design strategy.
[1] O. Gutfleisch, M. A. Willard, E. Brück, C. H. Chen, S. G. Sankar, and J. P. Liu, Magnetic materials and devices for the 21st century: stronger, lighter, and more energy efficient. Adv. Mater. 23 (2011) 82.
[2] K.P. Skokov and O. Gutfleisch, Heavy rare earth free, free rare earth and rare earth free magnets – vision and reality, Scripta Materialia View Point Set, 154 (2018) 289-294.
[3] M. Duerrschnabel, M. Yi, K. Uestuener, M. Liesegang, M. Katter, H.-J. Kleebe, B. Xu, O. Gutfleisch, L. Molina-Luna, Atomic structure and domain wall pinning in samarium -cobalt based permanent magnets, Nature Communications 8:54 (2017).
[4] T. Gottschall, K.P. Skokov, M. Fries, A. Taubel, I. Radulov, F. Scheibel, D. Benke, S. Riegg, O. Gutfleisch, Making a cool choice: the materials library of magnetic refrigeration, Progress Report in Advanced Energy Materials 9 no. 34 (2019) 1901322.
[5] T. Gottschall, A. Gracia-Condal, M. Fries, A. Taubel, L. Pfeuffer, L. Manosa, A. Planes, K.P. Skokov, O. Gutfleisch, A multicaloric cooling cycle that exploits thermal hysteresis, Nature Materials (2018).
[6] O. Gutfleisch, T. Gottschall, M. Fries, D. Benke, I. Radulov, K. P. Skokov, H. Wende, M. Gruner, M. Acet, P. Entel and M. Farle, Mastering hysteresis in magnetocaloric materials, Phil. Trans. R. Soc. A 374 (2016) 20150308.
[7] L. Han, Z. Rao, I.R. Souza Filho, F. Maccari, Y. Wei, G. Wu, A. Ahmadian, X. Zhou, O. Gutfleisch, D. Ponge, D. Raabe, Z. Li, Ultrastrong and ductile soft magnetic high-entropy alloys via coherent ordered nanoprecipitates, Advanced Materials 2102139 (2021).
[8] L. Han, Z. Rao, I.R. Souza Filho, F. Maccari, Y. Wei, G. Wu, Al. Ahmadian, X. Zhou, O. Gutfleisch, D. Ponge, Z. Li, D. Raabe, Ultrastrong and ductile soft magnetic high-entropy alloys via coherent ordered nanoprecipitates, Nature 608 (2022) 310–316.
CONTACT:
Prof. Dr. Oliver Gutfleisch
Material Science
Functional Materials
Technische Universität Darmstadt
Alarich-Weiss-Str. 16
64287 Darmstadt
Germany
oliver.gutfleisch@tu-darmstadt.de
http://www.mawi.tu-darmstadt.de/fm