High efficiency hydrogen production to support industrial decarbonisation
✦ Thursday December, 1st – 11:15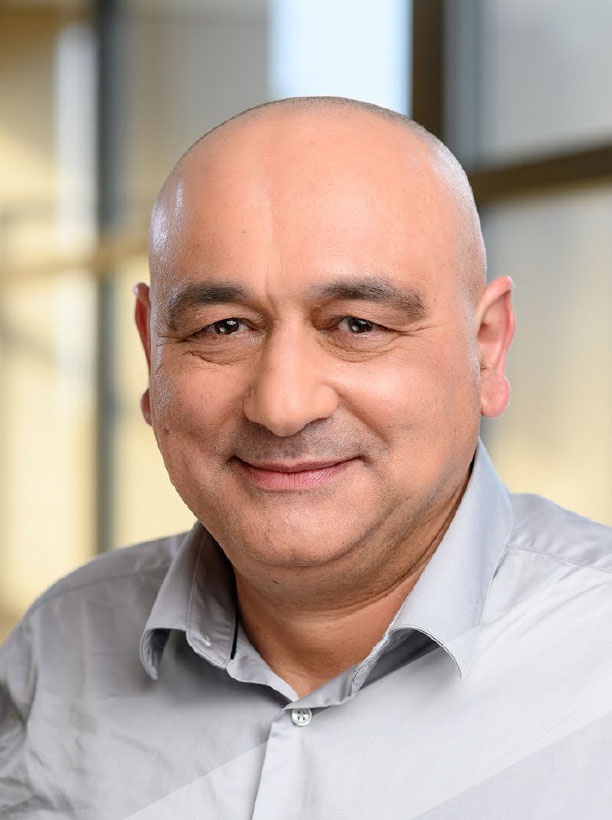 Gilles IAFRATE
CTO, Genvia
Gilles IAFRATE is the Chief Technology Officer of Genvia, a joint venture between the CEA and Schlumberger, Vicat, Vinci and RégionOccitanie.

Before joining Genvia in March 2021, Gilles was a Vice President of Schlumberger New Energy with technical responsibility for Hydrogen.Gilles has started his career in the Semiconductor Test Equipment business of Schlumberger Industries in 1989, business that was divested in 2002. He joined back Schlumberger in 2008. He spent most of his thirty-tree-year career in engineering, except tree years as Electronics Manufacturing Manager for Schlumberger.

Gilles holds a MA in Engineering from the National Institute of Applied Sciences of Lyon in France.
Julie MOUGIN
Head of Hydrogen Technologies Department, CEA-Liten
Graduated from Grenoble Institute of Technology (INPG) in Electrochemistry, she obtained a PhD in Materials Science and gained industrial experience in the field of materials for energy and automotive markets before joining CEA / Liten in 2005 as the head of the SOFC/SOEC testing and characterization research group. From January 2010 to now, she is leading the Hydrogen Technologies Laboratory, focused on hydrogen production, storage and fuel cells. She also supervised during 4 years a team in charge of techno-economical and life cycle assessment for new energies technologies.
In her current position, she supervises a team of 50 people in charge of the development and characterization of SOEC and SOFC technologies, from cells to systems. She has a large coordination experience as coordinator of various past and on-going EU projects related to hydrogen and fuel cells (RAMSES, INSIGHT, REFLEX, MULTIPLHY). She appoints as an international expert in the field of hydrogen, involved in several missions like contributing to EU roadmaps, review of national hydrogen programs for several countries, and standards.
Julie Mougin is author/co-author of more than 50 publications in reviewed scientific journals (100 in total), five book chapters and four patents.

/ Julie MOUGIN