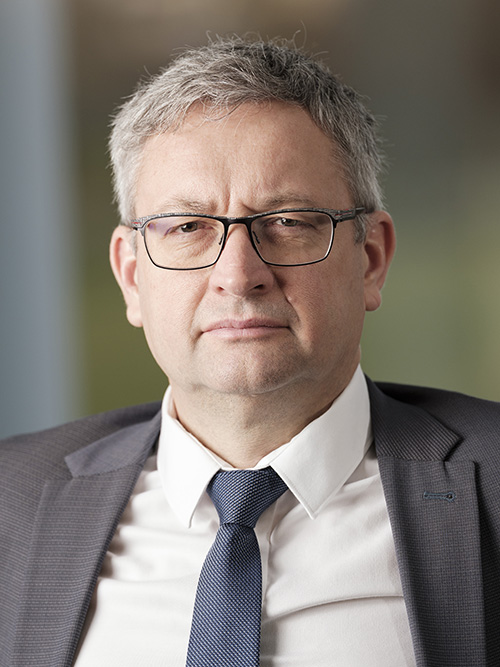 Eric BOURDON
Deputy Chief Executive Officer, Vicat
Roadmap CO2 VICAT et CCU
✦ Thursday December, 1st – 10:50
Eric Bourdon was born on June 15th, 1967 in France. He is father of 5 children. He was graduated in 1991 from high grade school "Ecole Nationale Supérieure des Arts & Métiers".
He began his professional career in 1992 within a German cement engineering company where he held different roles, in particular within the Technical & International projects management Department.
He then joined Vicat group at the Technical Department in September 2002. In 2005, he was appointed as the Performances and Investments Group Manager. Until 2011 he managed the capacity doubling of Vicat group cement production. In 2011, he took the lead of the France cement Industrial Department and in 2014 he was given, in addition, the responsibility of the "Research & Development" as well as the Quality Department management.
On March 2015 Eric Bourdon was nominated Deputy Chief Executive Officer of Vicat Group, in charge of cement activities in France, Italy and Spain. He keeps the France Industrial cement management, the Scientific Department management as well as the Performances and Investments responsibility.
Since June 2018, he has been in charge of the Group Industrial Division, the Purchasing Department and the Energy Department, keeping the Scientific Department and the Performance and Investments Department.
Since January 2022, he is also in charge of the Climate Strategy Department.